The MelloShip is your own magical mobile chill spot on the water.
Various options and accessories allow you to soup it up and trick it out
to meet your every MelloShip cruising desire.
Click video to see some of the options and see below for more :
Doubles Attachment

Set up two hammocks. Take a friend, or share the experience with your significant other. (included)

Pop-Up Seats

A set of two pop-up seats. Perfect for picnics, fishing, convenience, and other activities. (additional $$ *)

Beverage Holders

Bring along some beverages. This feature makes sure you have a convenient place to keep your beverage. (2 included)

Speaker Mount

Pretty much everything in life is better with music. The MelloShip is no exception. This handy speaker mount keeps your speakers safe, and keeps the vibes just right. (included)

Umbrella Mount

It's a scorcher out today? No problem, we've got you covered...with the umbrella mount. Enjoy some cool shade on your Melloship cruise. (included)
Fishing Pole Holders

Cast your line, and slide your fishing pole into the holder until you get a bite. Too easy. (additional $$ * )

Floor Option

Add a base floor to your MelloShip for the ultimate in comfort, and versatility. (additional $$ * )

Extended Yoga/Camping Deck

Add an extended floor option so you've got plenty of space for your yoga practice. The MelloShip is the ultimate yoga studio. (additional $$ * )

Cooler Mount

Load up some beverages, and some goodies for your MelloShip outing. This attachment makes sure your gear is strapped down, and easily accessible. (additional $$ * )

Full Sunblock Canopy

Take a cruise in your MelloShip, and have it made in the shade. This full canopy topper will provide relief from the sun if you're out enjoying the water on a hot day. (additional $$ * )

Transom Mount for Gas Motors

Juice up your MelloShip with a gas motor. Cover more distance, and do it faster. This is how you turbo-fy your Melloship. (additional $$ *  but the extra laughter is free)
* = please contact us for additional prices for * marked accessories
Welcome to the future . . . where hammock boats drive themselves !
The integrated GPS control systems in our recommended motors allow you to  "record" a pre-determined route up to 4 miles. Then just press "Go" and you're off on your personal hammock boat ride. Look Ma, no hands !
Self Driving MelloShip via GPS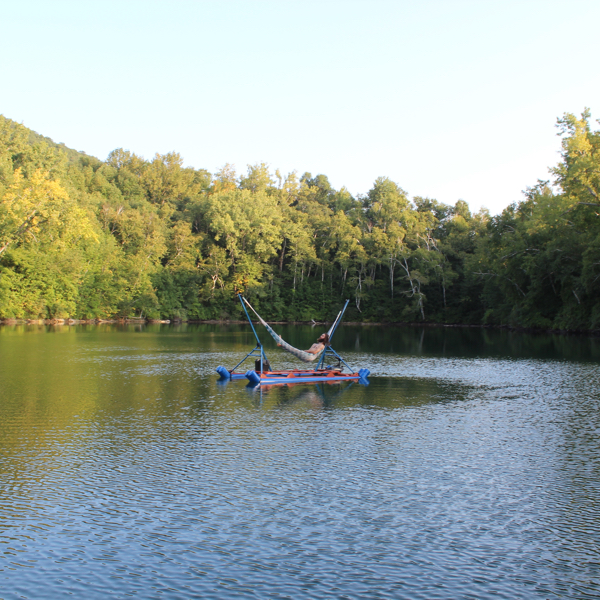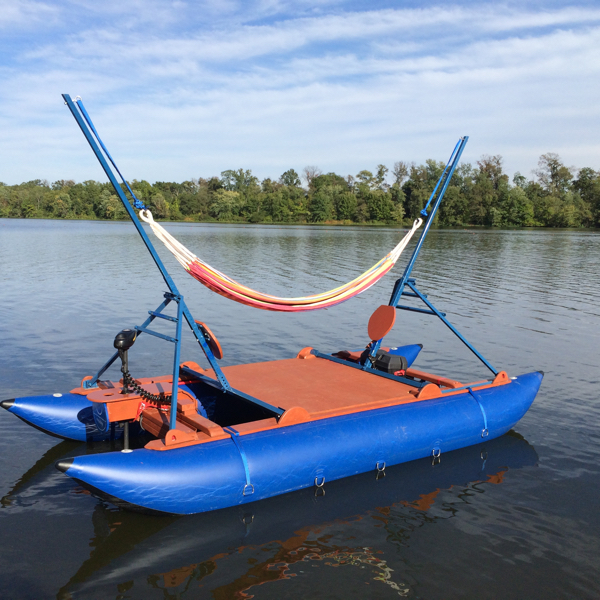 The MelloShip is Perfect for...
Relaxing

You're on a hammock, floating on water... few things could be more relaxing.

Fishing

Grab your gear, and head out on the lake for some fishing! The MelloShip the perfect fishing companion. Hammock fishing!...sign me up!

Tourism Business

The MelloShip is ideal for any business located close to lakes, or rivers. Give your customers the ultimate option for relaxation, and enjoyment. 

Picnics

The MelloShip was designed for two people. Head out for some couple relaxation, and enjoy your own private picnic on the water. 

Camping

Take the MelloShip out into the wilderness... The MelloShip loves the wilderness. 

Yoga

With our stable yoga deck add-on you can take your practice out into the ultimate zen studio...mother nature. 

And More...

The only real limits to what you can do with the MelloShip are the limits of your own imagination. One thing is certain...fun is to be had. 
Order Your MelloShip Today
MelloShips will be delivered on a first-order, first-delivered basis.
Early Adopter 25% discount available until November 15th, 2017
Contact us for pricing, customization, and delivery information.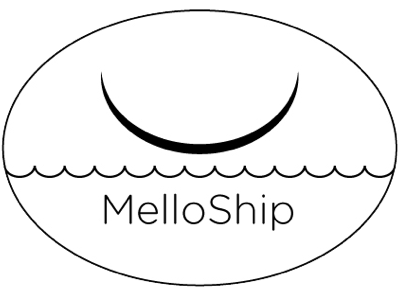 The MelloShip is a solar-powared, motorized hammock boat. Built for comfort. Built for adventure. Built for two.